A value-based and value driven institution which provides innovative educational environments, opportunities and experiences that enable students to grow, thrive and prosper. We bring together a dynamic community of young people from diverse backgrounds and facilitate them to become a responsible leader to undertake the challenges of 21st century.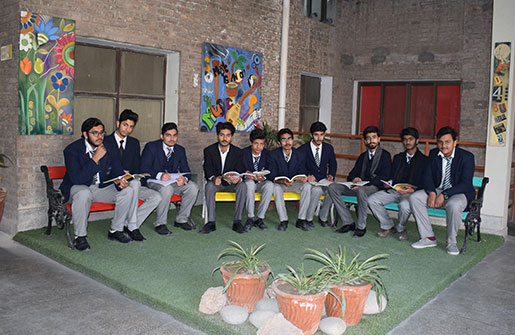 The career oriented learners are not only provided with best academic plans but are also provided an environment rich with co-curricular and extra-curricular activities to nurture the hidden potential of the students.
Student development programs and services designed to help them identify educational and career goals, set realistic career paths and develop skills necessary to achieve intellectual and personal growth.
Our faculty mentors are committed helping students develop skills they will use throughout their future careers: the ability to think through complex ideas, and execute their future plans. To encourage and acknowledge the achievements of students, generous scholarships and incentives are awarded, besides that merit based financial assistance is also provided to the students.