The School started functioning in April, 1968 with thirty-five students in a few classrooms. Later, the school shifted to Shadman Colony in the heart of Lahore. The school is functioning at its present location since 1970 with 6000+ students in Boys Campus and 3000+ students in Girls Campus.
The campus consists of well-designed classrooms, Science and Computer Laboratories, libraries, auditoriums, swimming pool, gymnasium and ample playing fields.
Crescent Model Higher Secondary School has a distinguished track record of over fifty two years and Crescent Group has earmarked sufficient funds for up gradation of school facilities to ensure that it remains the best school and continues to provide quality education to our students over the next several decades.
Founders of Crescent Group Mian Fazl Karim, Mian Muhammad Amin, Mian Muhammad Shafi and Mian Muhammad Bashir considered corporate social responsibility as a corner stone of their business policy.
Prominent personalities like Dr. Amir-ud-Din, Chief Justice Yaqub Ali Khan, Dr. Mubashir Hassan and Mr. Majid Nizami played a leading role along with Mian Muhammad Amin to establish Crescent Model Higher Secondary School in Lahore. They believed that without providing quality education at a reasonable cost to less privileged children, Pakistan cannot progress.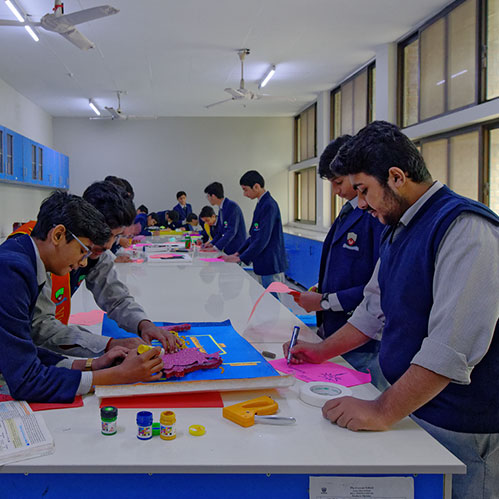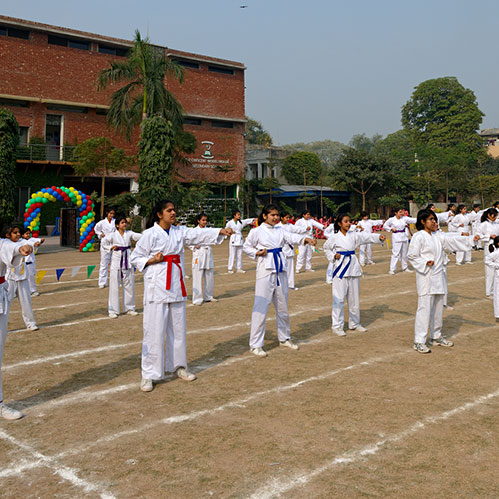 Shiza Shanzay
C III – Orange
Due to Covid-19 everything has shifted to electronic media. Following this, education is acquired through online classes which has proved successful. All the teachers have worked very hard to make my concepts clear through their knowledge and precious time. Though, the internet connectivity at times created many problems but with the motivation and support of my devoted teachers I didn't lose hope and kept working hard. In my view online learning is a great alternative in situations when physical classes are not possible.
Onkar Singh
Class VI - Turquoise 
It has been a year since I joined Crescent Model Higher Secondary School. My overall experience has been amazing. I adore the hard work of my teachers. Studying with enthusiastic teachers in a peaceful and friendly environment makes my everyday full of joy. Co-curricular activities provide a support to my learning process. During pandemic the I am able to study through online classes is the outcome of my teacher's hard work. I am grateful to my respectable teachers who are paving my path towards a bright future.
Naveen Malik
C-III ORANGE
My experience at Crescent has been amazing. Talking about the teacher's effort they've showed in the pandemic situation, and the way they have managed everything is unbelievable. Talking about Crescent, I believe it has been the best decision I have made in terms of schooling, and I am surely going to do Alevels from Crescent too.